Alberto is busy preparing for his participation in the forthcoming Tour de France like his competitors.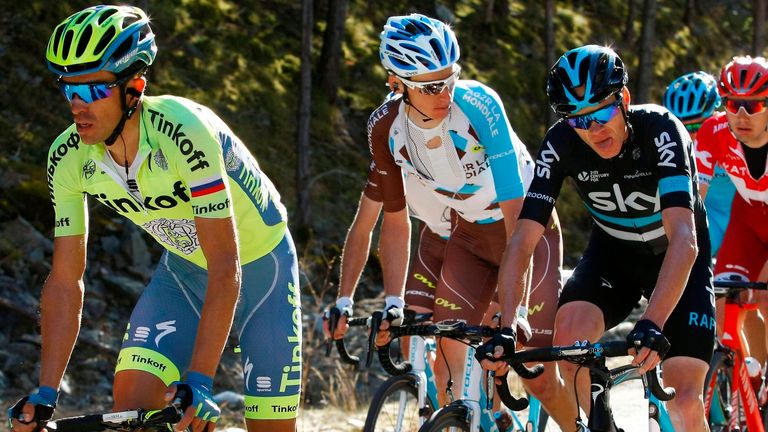 His main contender is Chris Froome in this race. Being a Trek Segafredo rider, he states that one of his ways of preparing for the Tour is to get adequate rest. He has been targeting Froome for a while, as was seen at the Criterium du Dauphine in 2016.
Froome is busy preparing as well and has even faced a minor accident recently while he was training on the roads of Monaco. He has not suffered any injuries however, and will surely be up for the task when the July races begin. Froome is known for his tactical strategies as well as strength while Alberto also plans to step up on these aspects. He has planned to take a vacation, however, before the Tour de France begins, it is a good way to unwind and be fresh for the races.
The year started off for the 34 year old Spanish rider by taking part in Ruta Del Sol. This competition saw Alberto and his team claiming a second position overall. They also took part in the Abu Dhabi tour that took place last week. He would also be taking part in Paris-Nice as well as the Volta a Catalunya after which he plans to take a holiday before the Tour de France begins. He states that you need to concentrate hundred percent for your training, especially when you are training to ride on altitudes and eating the minimum. It is also important that you go off the bike entirely for some time, rejuvenate and relax. The season for 2017 will be important for Alberto as it will help him decide whether he continues to ride in the forthcoming season. With several wins and known as the Grand Tour champion, he is definitely seen as an important member of the team.